One of the reasons for AvaTrade's ongoing popularity among online traders is the exceptional quality and variety of its trading platforms, as well as the additional financial tools, plugins, and widgets that the brokerage provides to enhance the trading experience.
The latest addition to AvaTrade's suite of financial tools is its prestigious TRADING SIGNALS. The actionable 'buy' and 'sell' suggestions are generated by AI, using reliable fundamental and technical analysis. The signals aren't infallible, but they can help online traders identify trading opportunities in real time and make informed decisions about how to trade.
AvaTrade's acquisition of Trading Signals is a great marketing opportunity for trading affiliates. Trading Signals are highly regarded by online traders and can function as a powerful conversion incentive. As well as being ideal for banners and creatives, trading affiliates can also generate high-value (SEO-optimized) educational content to promote this revolutionary trading tool.
This blog post will give you a clear and simple overview of why Trading Signals are so popular, and how AvaTrade is implementing them to gain a competitive advantage over other online brokers. We'll also explain the most effective messaging that you can use to promote Trading Signals in your marketing campaigns, social media posts, blog posts, and site content.
Why Trading Signals are such a Big Deal
Experienced trading affiliates may be wondering why we're so excited about the acquisition of Trading Signals. Plenty of online brokers offer Trading Signals or other trading indicators or alerts. There's nothing new or revolutionary about the wider concept. And while an option for signals is a good selling point for an online broker – it's not usually a unique selling point.
AvaTrade certainly isn't the first online brokerage to offer its clients Trading Signals (or inferior imitations), but AvaTrade is using Trading Signals on a game-changing level. There are three key points that you can promote when you plan your marketing campaigns.
Trading Signals: 3 Unique Selling Points for Trading Affiliates
AvaTrade is providing Trading Signals as part of its trading platform and app. It is one of the few online brokers that integrates the tool into its trading software. Trading is faster and easier.
The UX and UI design of the signals has been optimized for ease of use and accessibility. It is simple, and intuitive and allows a smooth flow that encourages active trading.
Trading Signals at AvaTrade is also available on the Demo Platform. Potential or student traders can see their signals in action in real time and understand the potential benefits of the tool. They can't, however, act on the signals in demo mode.
More Advantages and Key Points
When you promote Trading Signals at AvaTrade, it's important to explain to potential traders that the Trading Signals that are integrated into the platform are AI-driven. Although they can never be 100% perfect (nothing can consistently predict the performance of the markets with total accuracy)  at least AI-generated signals are not subject to human error or bias.
You can expand on this point by explaining to traders that the signals are derived from the respected Trading Central platform. AvaTrade has no control over the buy and sell suggestions that traders receive. Nor can it influence the behavior or performance of the signals. Although they are integrated into the platform, the signals always originate with an independent third-party entity.
Key Points:
Trading Signals are not second-rate 'indicators' that provide market alerts but don't suggest how a trader should exploit possible opportunities.
Trading Signals are supplied by Trading Central. They are not supplied as a separate service by indirect competitors of AvaTrade.
Trading Signals are flawlessly integrated into the trading platform. Traders can activate or silence them with a single click.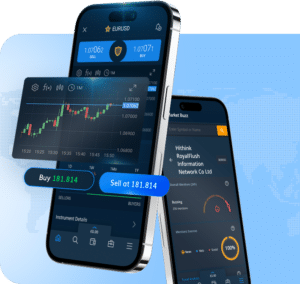 How Trading Affiliates Can Promote the Success of Signals
One advantage of integrating Trading Signals into the platform is that AvaTrade can accurately analyze all the statistics relating to the signals, their usage, and success rates. As well as promoting Trading Signals in general terms, trading affiliates can quote actual facts and figures (which AvaPartner will be happy to supply as they become available).
This is a great way to build trust through brand association and boost the prestige and reputation of AvaTrade amongst your traffic. In addition to featuring Trading Signals statistics as a success indicator, you can get great results by focusing on other criteria and goals when you promote this excellent trading tool. Any (informative and high-quality) content will enhance your website and social media channels.
Valuable SEO content, including blog posts
Educational content, including tutorials and webinars
Useful FAQ content that can contain links
When you prepare content, focus on the simplicity of the signals, their availability on demand, and the ease with which the average trader can readily master them. You can also emphasize that Trading Signals bring unique advantages to both experienced traders and newcomers.
The Three Pillars of a Trading Journey
Trading Signals are perfect for providing traders with the three pillars of their personal trading journey.
Discovery: The signals alert traders to potential opportunities in real time.
Analysis: How is the asset performing, and what is its predicted outcome?
Execution: Traders are presented with clear recommendations on how to manage a trade. The signals save them time, effort, and stress and can shorten their learning curve as they explore new asset classes.
If you can communicate this information in your marketing materials and content, you'll be able to create persuasive, high-converting material. There is clear potential to increase lead acquisition and change traffic status  (Real to NC, NC to NAC), as well as improve retention and drive trading activity growth. The end outcome for trading affiliates is higher monthly earnings, either through an increased number of CPA commissions or improved percentages on RevShare deals.
Messaging for Trading Affiliates
Messaging for trading affiliates who are promoting Trading Signals can be summed up clearly and concisely in a single concept. "Empower Your Trades with AvaTrade's Trading Signals." If you take this short sentence as your starting point, you'll be on target for a good ROI on your campaigns.
Reinforce the message that AvaTrade's real-time trading signals can (potentially) boost traders' profits and give them an intrinsic advantage. Make it plain that the signals are seamlessly integrated, easy to use, and are AI-driven from a neutral third-party source. Some example messages are listed below. These give you a clear idea of the tone of voice and approach that is usually most effective.
"Elevate your trading experience with AvaTrade's cutting-edge, seamlessly integrated, real-time trading signals."
"Gain the edge and easily capitalize on real-time opportunities with our intuitive and integrated trading signals guiding your high-stakes trades."
"Gain the edge and easily capitalize on real-time opportunities with our intuitive AI-based trading signals guiding your high-stakes trades."
"Elevate Your Trading Game with Real-Time Insights."
"Trade Confidently with AvaTrade's expert AI-based and highly innovative Signals."
"Make Informed Decisions for Successful Trading with AvaTrade top of the edge Signals."
"Stay Ahead in the Market with AvaTrade Cutting-Edge Trading Signals."
AvaPartner can provide all kinds of professionally designed banners, creatives, and other unique marketing materials that incorporate these messages and concepts.
It's Time to Profit from Trading Signals!
2023 is already an amazing year at AvaTrade and at AvaPartner. This summer is a good time to either sign up or become a trading affiliate. If you're already a partner, it's time to bring new energy and focus to your marketing strategies. AvaPartner has now paid out an astonishing $300,000,000 in commissions, and there is still plenty of new traffic and public demand for online trading.
AvaTrade's integration of a trading tool as respected as Trading Signals into its platforms is a major innovation. The move puts the brokerage another step ahead of almost all its competitors. If you do one thing this summer, make sure you promote Trading Signals at AvaTrade and update your site content and social media to include it. There are real financial advantages to publicizing the benefits of Trading Signals!
If you're new to affiliate marketing and want to earn your first commissions as a trading affiliate, you can get started today and negotiate a flexible commission plan that suits your individual financial goals.
//php get_template_part('template-parts/social-buttons'); ?>